Aww, these two little girls just came trick or treat-ing…sooo cute ❤
Well, I'm not doing anything for Halloween this year, last year I had a party where I was Hermione but this year, I just can't be bothered. However, I did make the effort in editing a selfie to make it look like I was a demon so, I guess that's what I am for today.
That's me, yes. Ignore the ugly picture- if it in anyway looks good, it's because of the editing 🙂
If I did do something for Halloween, I would've been Wednesday Addams: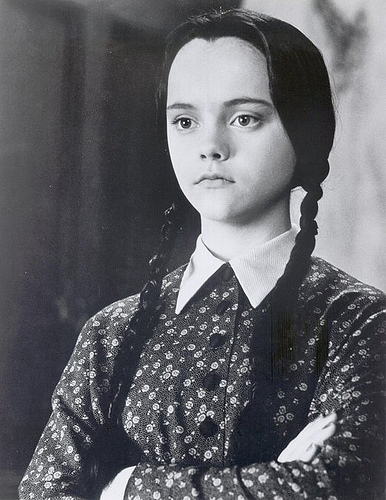 I wouldn't even have had to have bought an outfit, I'm so sad right now. Should've just dressed up anyway, even if I am at home.
I really want to carve a pumpkin 😥
Okay enough of that, I hope you're all having an amazing Halloween X
P.S. Me and Dean be twinning ❤ Look, he even has an awkward hand ^^^^