We first found out about the twins plans for Vidcon, in the cheeky younow stream that they surprised us with at the end of July. This was the followed by tweets of arrival and jet lag, excitement shared with other YouTubers (Jack in a bed with Zoella and Finn getting a bit too excited with Joey Gatto), and meeting awesome people.
But this was only the beginning of the #BritishInvasion.
The invasion began with a cheeky Vine, featuring  Jack and the one and only Will Darbyshire. They really know how to make things comical, don't they?
Preparation was undergo, as they did backstage sound checks with fellow American YouTuber, Tyler Oakley. Followed by the twins getting lifted by Shay Carl…Finn looks awfully scared.
Jack decided to take to Instagram and show us his tag:
Next they published a post on their website to give a little more insight into Vidcon: http://jacksgap.com/4th-annual-vidcon-2013/
Finn then shared his views on the stage that they would be talking on…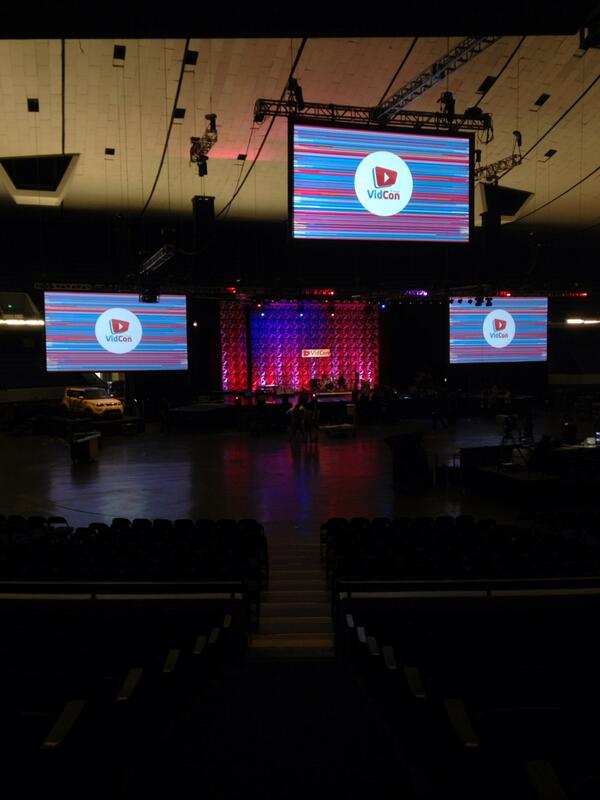 Not long after, Finn, probably out of boredom or nerves, decided to post a picture on Instagram of the place they ate at the night before.
Then iHop pancakes for dinner made Finn feel kinda bad ass. Ok.  Jack in the meantime was scheming his usual cheeky plans, and decided to put a secret note in the Hilton hotel's pool, the first one who finds it and tweets a picture, will get a Maoam. Typical of Jack. Just typical.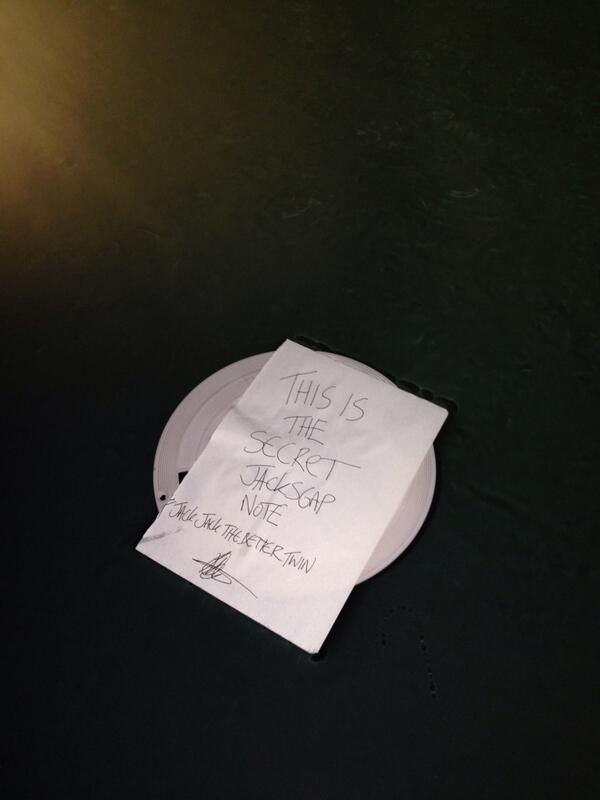 We were then graced with a morning tweet from Finn, not the best one we could wish for, but it was one…
"Clearly too tired this morning…. let's try that again"
But checking their YouTube channel, ultimately brightened up his day as he saw that  JacksGap had reached 100 million views. Hooray!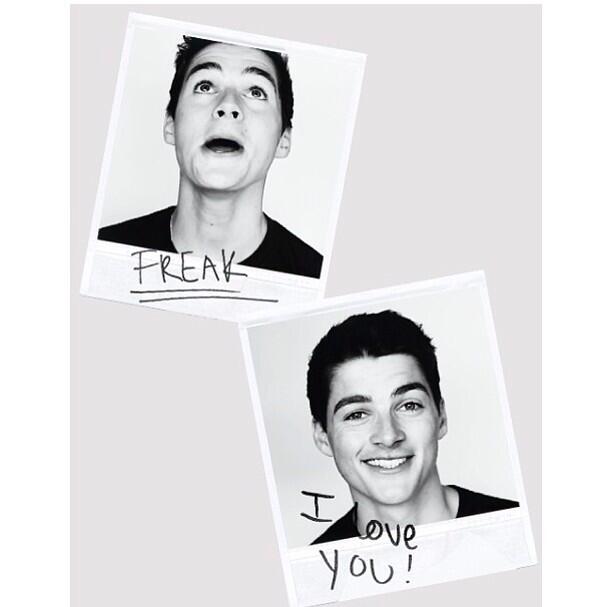 Both Finn and Jack then tweeted about being at the main stage at 9:30am that morning. Also, on that day the two met John Green, author of Looking For Alaska and The Fault In Our Stars, who- along with his brother, is the brains behind the event. Finn tweeted that it was both an honour and pleasure to meet the author who also tweeted how impressed he was of the two:
Jack then, after retweeting John Green's tweet, posted a picture on Instagram of himself, Finn and SourceFed at Vidcon…
The twins began to get ready for the 'Becoming YouTube' panel…as Jack tweeted:
"Gearing up for the Becoming YouTube panel @12:30 in Ballroom DE @VidCon with @FinnHarries@benjamin_cook and crew!"
They later also hung out a little with John Green, and were interviewed by Tyler Oakley…
Tyler posted on Instagram:
In July, Finn let it slip, in the younow stream and on Twitter, that he'd never visited Disney Land. Well, when you're in America close by to Florida, how else to spend a sunny day than visit the place? Finn and Jack, along with fellow YouTubers visited and took many snaps with fans.  Jack also shared a video of Instagram of a very…childish ride 😉
Finn's tweet: "Went to Disney Land today… all my dreams came true. I've realised Disney Land is the solution to happiness."

Jack's tweet: "Disneyland is a magical place. http://instagram.com/p/ciPaYfJvSl/ "
However, the latest news, and what all Gappers are currently buzzing over on Twitter (2:14am-UK 04/08/2013), is the fact that Jack left his camera on a table, where a female fan picked it up and placed her number underneath, although, Jack can't find it. The girl claims a member of the staff may have taken it since she didn't. Everybody is tweeting Jack at this moment in time in order to help him find it.
"Dear lovely Vidconners. I left my vlog camera on the table at the Becoming Youtube panel. Has anyone found it? Mucho thanks x"

"Apparently a girl found the camera and left her number on the table? Does anyone know who this girl is? X"
Just before Vidcon ended, yesterday, Finn and Jack both filmed a cheeky video with two other YouTubers. Other than that, they also feature in many of the British YouTuber's daily vlogs; the links of which I will share at the end of this post. 🙂
And after a long weekend, Jack decided to get something that I've clearly had too much of- SLEEP.
"I'm gonna do some of that sleeping thing… Night all x"
Now that Vidcon is over, Finn and Jack have some time on their hands, enough to have completed a JacksGap video and to go on a road trip to LA.
And that's the British Invasion over. They conquered Vidcon, then LA after that, and now they're back home with us in Britain, enjoying scones, tea, and all things British. 🙂